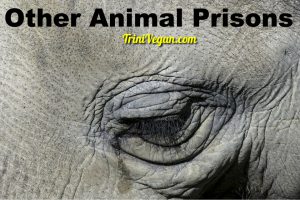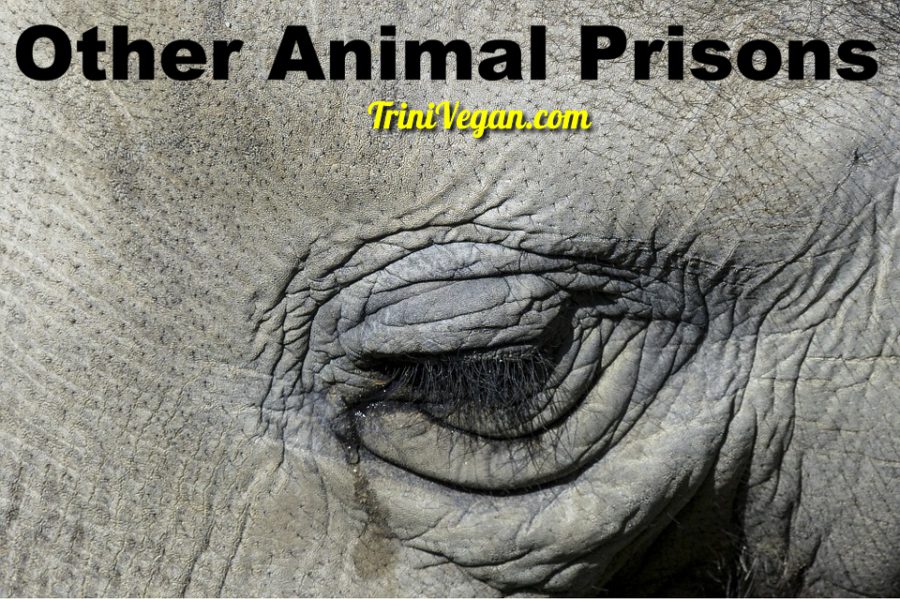 Let me start by stating the obvious: Animals are not mere 'things' that should be bought, sold, traded and then exploited for money and entertainment. The veganism movement is gaining a lot of ground. Therefore, in the future I hope the exploitation of animals will have its' curtain drawn to a close so people can find other ways to 'entertain' themselves instead of expecting living creatures to be caged for their viewing pleasure.
It is unethical and dreadful to think that anyone would do that… and even more atrocious that people would support these kind of business ventures by paying an entrance fee to visit these places. It does not matter how well the animals are fed or how large their cell / cage is… the point is the animal has no freedom.
Are animal's lives of such little value that it doesn't matter if they have lost their freedom of movement because they are sentenced to life in a cage as long as you are profiting from them or you feel they are entertaining your children? Enough is enough! This madness needs to STOP.
There are many business who profit from an animal's imprisonment. They are under the label of "parks", "pet zoos" and the like. In some of these places, there is not even electricity or running water. It is inconceivable that a place that has animals there day and night, every single day has no running water or electricity. Who in the world is allowing places to operate legally knowing this and why?
In some pictures I have seen online, some of these animals look clearly unhealthy, some were covered in dirt and mud and they were directly exposed to the elements, particular the hot Caribbean sun. The "shelter" they provide for these animals in some of these business ventures is a partial roof or tent that is clearly inadequate for their needs.
It is absolutely shocking and shameful that animals are forced to live in these kinds of conditions and more shameful if there is staff academically qualified to realize this and they believe it is acceptable. In the petting zoos, animals are carried back and forth and exposed to disturbing loud music in parties causing them to be extremely stressed. Animals are sentient beings, they are not accessories like shoes or handbags.
WHO IS RESPONSIBLE?
You might be wondering: Who is the entity responsible to oversee these places and ensure the animals are treated properly? Where are the inspectors? How can these animals be living in this manner?
And you know why? Let me tell you why, because no one cares. Because when it is about money and profit, animals' lives doesn't matter. And this is the reason why places that exploit animals for profit and entertainment should cease operations immediately. In fact, they will have no choice but to do so if people who truly care about the welfare of animals would stop supporting them financially by not visiting these places. They shouldn't exist because we have no right whatsoever to deprive animals of their right to complete freedom and as long as we do not fully understand this concept, places like this will continue their operations.
TIME FOR CHANGE
It is time to EVOLVE. Real change can take place ONLY if you are willing to be part of the change and I KNOW we all can do our part. You can start by NOT patronizing these kind of establishments that exploit animals for profit. You have a great opportunity to teach your children about compassion and animal welfare and why you are no longer going to support these places from now on. That's the first step towards creating permanent winds of change.
Animals deserve freedom and you can help them achieve it. NO MORE ANIMAL PRISONS, NO MORE ANIMAL EXPLOITATION.