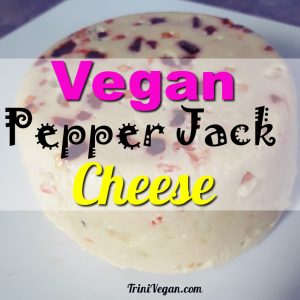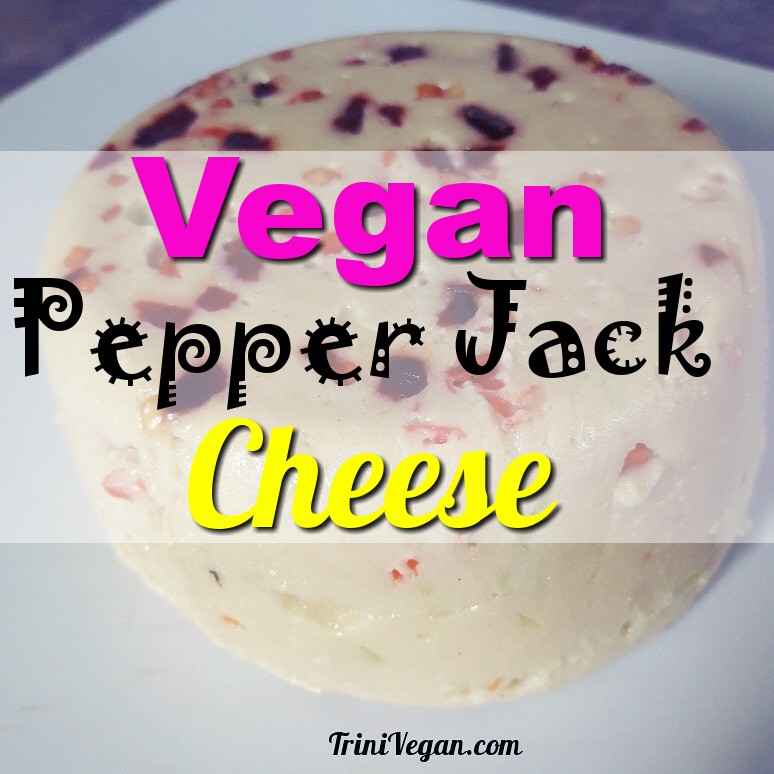 Hi guys, here is the full recipe for the soft Vegan Pepper Jack cheese recipe. Hope you enjoy it!
INGREDIENTS
1 ½ cups of unsweetened almond milk
3-4 pimentos or any other mild hot pepper
¼ cup soaked cashews
1 ½ teaspoons of sea salt
1 tablespoon lemon juice
5 tablespoons of tapioca starch
6 tablespoons of coconut oil
2 tablespoons of agar-agar powder
1 teaspoon of onion powder
1 teaspoon of garlic powder
1 tablespoon of nutritional yeast
METHOD
Add everything to a blender except the pimentos. Toast the pimentos in a pan and then add them to the mixture. Pulse for a few seconds (you still need to have little pieces of pimento). Pour the mixture into a pan and heat until it become thickish but not completely. You need to keep an eye on it at all times because it will turn solid very quickly and it will be hard to handle!
In a greased plastic container add a few chopped toasted peppers. Then, pour the cheese mixture and put it in the fridge for at least 7 hours until it fully settles.
Unmold and enjoy! You can spread it on top of crackers or bread.