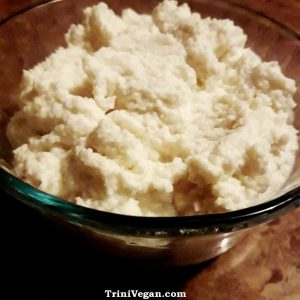 Hi guys, I hope you all are safe and sound.
I reached 100 subscribers on YouTube (thanks for the support!) and what a better way to celebrate than making a delicious and SUPER EASY Vegan Cream & onion cream cheese recipe!
It will take you literally less than 10 minutes to prepare from start to finish. Hope you enjoy it! 🙂
INGREDIENTS:
1 cup of almonds
½ cup (and a little more) of water
½ teaspoon of salt
½ teaspoon of onion powder
METHOD:
Blanch the almonds by placing them inside a bowl with boiling water. Let them soak for one minute. Transfer the almonds into a bowl with cold water. Drain. Carefully, remove the skins. It should come out very easily at this point.
In a blender, add the almonds, water, salt and onion powder. Blend everything until is nice and creamy. If you need to add a little more water, feel free to add a bit at the time.
And that's it!
See how EASY it is? You can add it on top of toast, bagels, roast bake and even pasta or salad!
Very versatile and absolutely delicious.
Happy eating. 😉