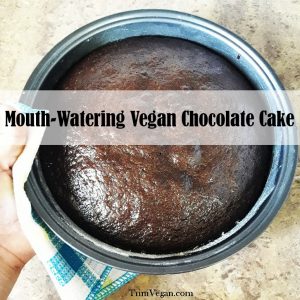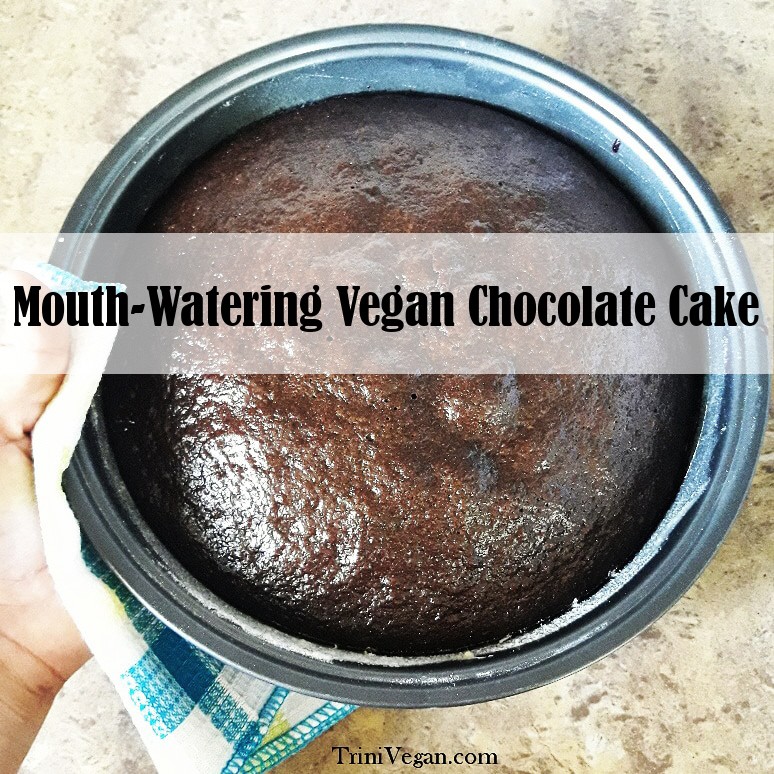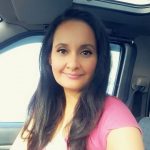 You may also like to
Subscribe to TriniVegan's YouTube Channel
. Thank you so much for your support!
I have a great basic Vegan chocolate cake recipe that I would like to share with you. I added a few alternative ingredients for those who do not consume any oil or wish to reduce the amount.
I hope you enjoy this super yummy chocolate cake. You have to double the recipe if you are baking a two-layered cake or you are using a bigger pan. The pan shown in the picture is the one I use so I usually double it if I want to make two of those.
Let's start! 🙂
INGREDIENTS
1 1/2 cups of all purpose flour
1/4 cup cocoa powder
1 teaspoon of baking soda
1/2 teaspoon of salt
1 cup of sugar
1 cup of warm water
1 tablespoon of white vinegar
1 teaspoon of vanilla extract
1/2 cup of canola oil (or 1/2 cup of applesauce)
METHOD
Using your stand mixer add the flour, cocoa powder, baking soda, salt and sugar. Take a spoon and just gently stir everything. Then add the warm water, vinegar, vanilla extract and the oil or applesauce. If you are using applesauce, please ensure you keep an eye on the cake since it will cook faster. Mix everything nicely for 3-4 minutes until super smooth. Pour batter into the prepared pan.
Bake at 350F for 30-35 minutes until done.
Go easy and just make it for special occasions!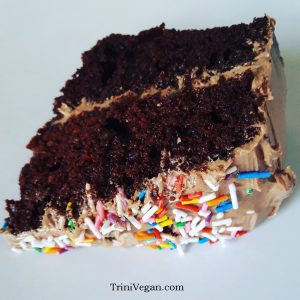 Enjoy. 😉