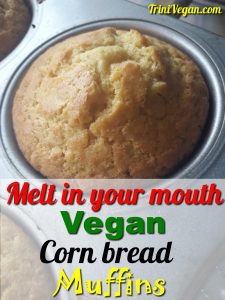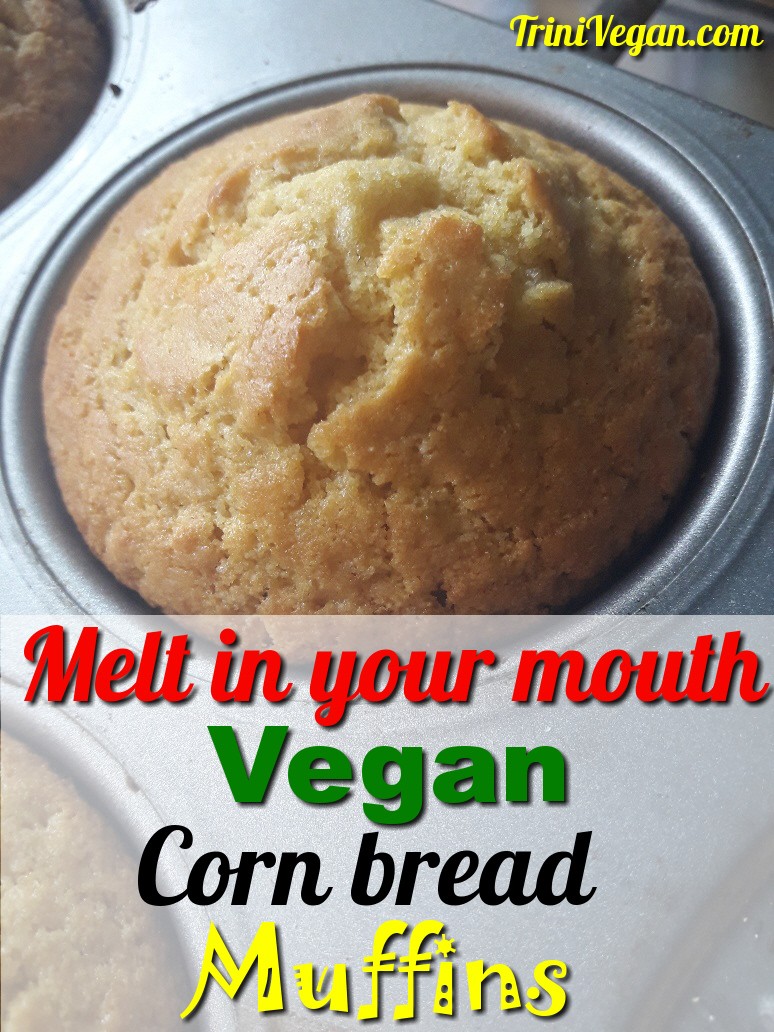 Well, hello there! Hope you guys are enjoying these rainy days. Sometimes one of the things we take for granted is the weather. I love how after a rainy day, it gets a little windy or "cold" (okay, don't laugh… you know what I mean lol).
During rainy days, I love to cook comfort food for my family so for today I have for you these super moist, easy and delicious corn bread muffins. They are so good, you have to eat one and then HIDE the rest!
This is what you will need:
INGREDIENTS
1/2 cups of corn meal
1/2 cup of all purpose flour
1/2 cup of sugar
1/4 teaspoon of salt
1/4 teaspoon of baking soda
1 teaspoon of baking powder
1/3 cup of vegan spread (optional)
1/2 cup (or more) of any plant based milk (or more)
PREPARATION
In a large bowl combine corn meal, flour, sugar, salt, baking soda and baking powder. Whisk everything thoroughly. Add the vegan spread at this point (if you are going to use it) and the milk. I used more than 1/2, almost close to a cup but it all depends on the quality of your cornmeal. The consistency you are looking for is like a cake batter.
Bake at medium-low heat for 15-20 minutes until golden. Be very careful with your oven's temperature. You don't want it too hot otherwise the muffins will burn very fast.
Let it cool completely before you remove them from the tins.
And here you have it! Ready to be enjoyed with a nice bowl of hot soup or chili.
Super yummy!