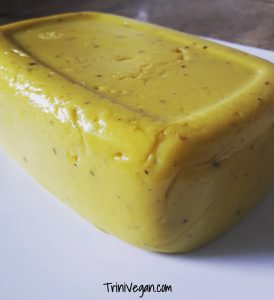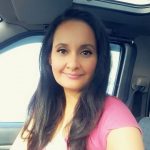 You may also like to
Subscribe to TriniVegan's YouTube Channel
. Thank you so much for your support!
Hi guys! Ready? Here is the full recipe for the Vegan cheese you just watched on my YouTube channel. I suggest that you make a smaller one (cut recipe in half) if you do not plan to use it right away or if you want to "experiment" and see if you would like the taste. This cheese will keep well in the fridge for up to 5 days.
Let's start, shall we?
INGREDIENTS
3 medium potatoes
6 tablespoons of cornstarch
4 tablespoons of nutritional yeast
1 tablespoon of garlic powder
½ tablespoon of oregano
¼ tablespoon of black or white pepper
½ tablespoon of turmeric powder
The juice of half lemon
½ tablespoon of salt
4 tablespoons of olive oil
½ cup of water or a little more (the one you boiled the potatoes in)
PREPARATION
Peel the potatoes, cut them in cubes and cook them as you would do with mashed potatoes. When they are done, remove the potatoes carefully but keep the water (do not drain). Mash the potatoes a little bit.
In your food processor or powerful blender, add ½ cup of water (the one you boiled the potatoes in). Then add the potatoes and all the rest of ingredients. If you need to use more starch water, feel free to add a little more but be careful. If you put too much water, you will have issues slicing it later. The consistency should be creamy (not too thick). Transfer the mixture to a large pan and stir constantly on medium heat for around 5 to 6 minutes. The mixture will start thicken up so keep stirring.
Turn off the fire and carefully place the mixture into a greased plastic container of your choice. Make sure it is greased otherwise you will have problems removing the cheese when it is done. The mixture will be goey and thickish when it cools down. Place the container with the cheese in the fridge and let it rest for at least 4 hours. Yes, be patient and don't cheat!
Carefully unmold (it should come out easily).
And there you go…super tasty and easy Vegan cheese.  🙂