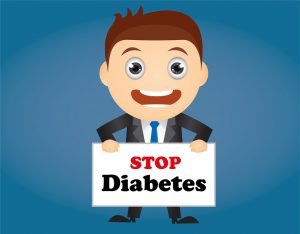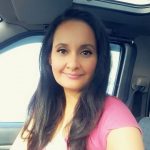 You may also like to
Subscribe to TriniVegan's YouTube Channel
. Thank you so much for your support!
Today, I would like to blog about Diabetes and how you can stop it. It is the second most serious condition that affects thousands of Trinbagonians every year (and the numbers are increasing!).
One of my first blog posts here at Trini Vegan Blog was obesity and heart disease. Well, let me introduce you formally to their troublemaker cousin: Diabetes.
WHAT EXACTLY IS DIABETES?
It is a chronic disease that takes place when the pancreas is no longer able to produce insulin (A hormone that acts like a key to let glucose from the food we eat pass from the blood stream into the cells in the body to create energy), or when the body cannot make proper use of the insulin it creates.
All of this can lead to raised glucose levels in the blood and over a long period of time, high glucose levels are associated with damage to the body and failure of several organs and tissues.
There are three different types of diabetes: Diabetes type 1 (Non-preventable, complete lack of the hormone insulin), diabetes type 2 (preventable, obesity or being overweight predisposes it) and gestational diabetes (during pregnancy).
The one I would like my focus to be is type 2, the one that can be prevented and reversed.
PREVALENCE
It is the fastest growing long term disease that affects millions of people worldwide.
In Trinidad & Tobago alone, it is estimated that there are 150,000 people living with diabetes and the numbers are growing, with 1,000 new cases every year.
It represent in adults, a prevalence of around 12-13 per cent. It is also the leading cause of adult blindness in T&T.
Our figures triple those in the UK and United States. In the UK, the prevalence falls into the 3 and 4 percent range and between 7 and 8 % in the USA.
CONTRIBUTING FACTORS
One of the main factors contributing to the shocking statistics of diabetes in Trinidad & Tobago is the serious deterioration of proper eating habits (High in sugar, salt and fat) and sedentary lifestyle.
But let's share some statistics so you can see how serious all of this really is. The prevalence of diabetes and related risk factors are as follows:
Diabetes: 10.9% (Male) 14.1 (Female) 12.5% (Total)
Overweight: 56.9(Male) 69.1 (Female) 63.1(Total)
Obesity: 24.9 %(Male) 39.5 %(Female) 32.3% (Total)
Physical inactivity: 29.9% (Male) 53.1 % (Female) 41.7 (Total)
World Health Organisation: Trinidad & Tobago
CONSEQUENCES
There are serious health complications due to this condition including heart disease, blindness, amputations, stroke, etc.
Think about it, but think about it carefully…Is this how we envision "living" our lives until the end?
Are the unhealthy foods we consume way more worthy than our own lives? The end-stage of diabetes is renal failure followed by death. Yes, death.
Diabetes Ranked Number 2 Killer
Thirty-seven years ago (1980) diabetes was the seventh leading cause of death in the country. Today, it is the second! Yes a whopping 350% increase in the number of people developing diabetes.
We need to wake up and see diabetes 2 as what it is right now in our country: An epidemic of enormous proportions that can be prevented by proper eating an exercising!
This is not a joke to be taken lightly. This isn't about "yeah, I know" but we continue eating KFC with no issues whatsoever and yet struggle to walk a couple of blocks.
It needs to stop, seriously it has to. NO food is worth dying for. It is killing us and our families particularly our children.
We go about our daily lives like we are going to be young forever. It is certainly not the case. And if you think the dietary choices we make don't affect us in the long run, then a crude and shocking awakening await us.
WHAT ARE WE FEEDING OUR CHILDREN?
We are feeding our children all the unhealthy foods we consume and we are making them victims of the same diseases that are affecting us.
According to a study in the Point Fortin area by John Hopkins University, 30 per cent of the children there were overweight or obese. There are strong links between obesity and diabetes.
In 2004 there were 444 foot amputations in Tobago related to diabetes. That is one amputation every six seconds in the world. People with diabetes also have nearly double the risk of heart disease.
THE COST TO TAX-PAYERS
Health Minister Terrence Deyalsingh said the cost to the State to treat diabetic patients is "millions and millions."
Dr Claude Khan, diabetologist, said eight to ten per cent of the last health budget of $3 billion was spent on diabetes drug therapy ad blood testing and surmised the figure may be around an obscene $100 to $200 million annually.
175,000 Living With Diabetes In T&T
Now that you read all the statistics, information, serious health issues and cost related to diabetes, I would like to share with you some very simple tips that can help you live a healthier lifestyle.
HOW TO PREVENT DIABETES
1. Lose weight if you are obese or overweight: Remember there is a link between obesity and diabetes. Avoid junk foods, saturated fats, meats, sugar and choose healthy alternatives such as nuts, grains and vegetables.
2. Drink lots of water: It is your healthier alternative. Soft drinks and "juices" are overpowered by the silent killer: Sugar, making you prone to diabetes.
3. Follow a plant-based diet: There are studies that show a connection between plant-based diets and prevention of diabetes. Eat a variety of fruits and vegetables.
4. Exercise: Physical inactivity (As we previously mentioned) raises the risk of diabetes. Exercise renders cells more sensitive to insulin.
5. Have a good sleep: Lack of sleep increase the risk of diabetes and obesity. So try to get as much sleep as you can possibly can.
Don't you think it is time to regain control over our health? Time to tell goodbye to Diabetes and start living! If you have more tips or would like to share from personal experience, please leave a comment below.